What started out as a small local Vermont shop has grown to become a nationwide seller of sheds, tiny homes, and small storage solutions – with good reason. Jamaica Cottage Shop specializes in helping you live a more relaxed, organized and easier life with a variety of storage and living solutions that can be customized to suit your needs. Jamaica Cottage Shop has built a reputation for quality products, affordable prices, and excellent customer service.
Storage sheds, cabins, and tiny homes are becoming increasingly popular thanks to the proliferation of DIY and home improvement shows. With more and more people looking to take a more proactive approach to living more sustainably and less materialistically, Jamaica Cottage Shop is quickly distinguishing itself from big box competitors and making a name for themselves on popular networks like HGTV, DIY Network, and Travel Channel.
It seems everyone loves Jamaica Cottage Shop! Here are just a few reasons why.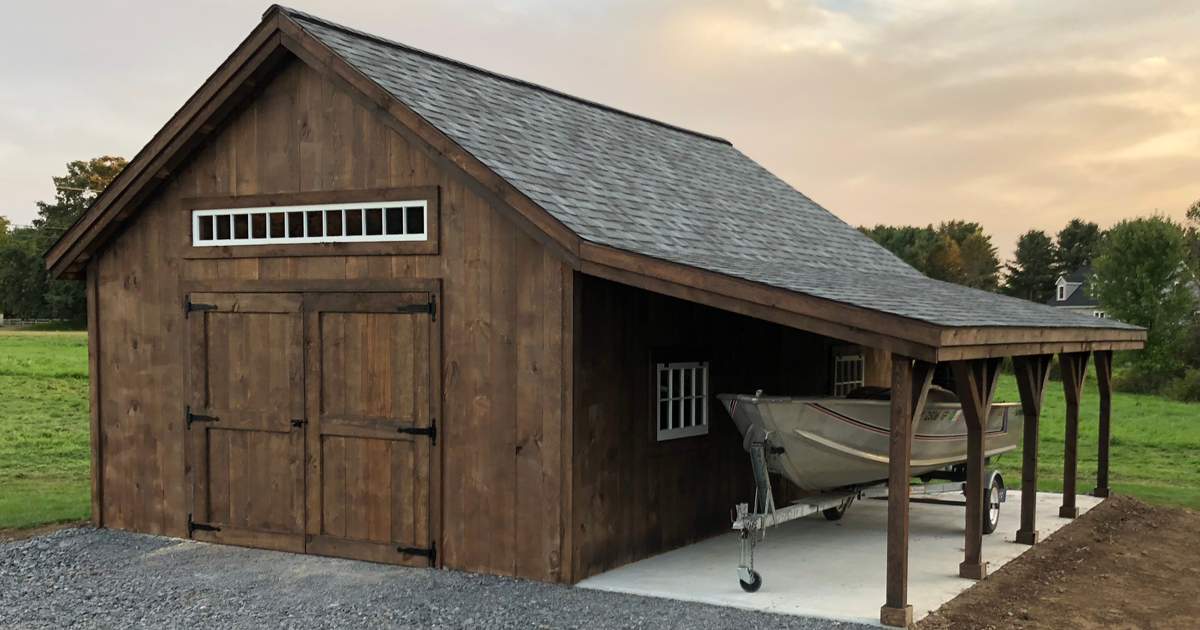 Quality American-made products
Jamaica Cottage Shop prides itself on the quality of all their lumber and products. They use locally sourced, sustainably harvested rough sawn lumber to ensure you get a product of the highest standard. They also hand cut, part number, and color code each piece that they ship directly to you. Each product they stock –from pre-cut kits to fully assembled spaces –share the same attention to detail and hand-crafted care.
Jamaica Cottage Shop employs some the of the finest craftsmen in the country who not only have the skills to create solid fine post and beam buildings, but also have an eye for charming designs that will enhance any landscape. Additionally, they are passionate about helping combat climate change by committing to only using sustainably sourced materials.
Customizable, easy-to-understand assembly kits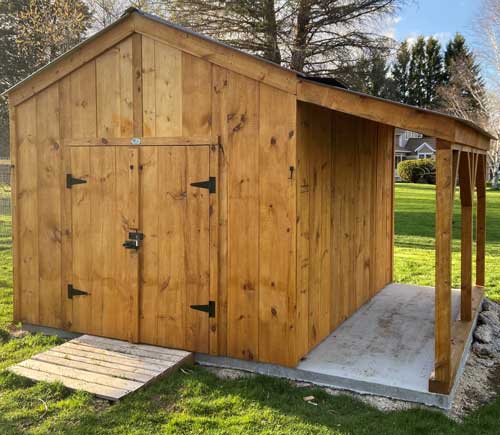 Unlike some competitors, the experts at Jamaica Cottage Shop treat each project as unique and will work with you to achieve the aesthetic and function you desire. To start, customers can choose between DIY plans, frame only, a complete pre-cut kit, or a fully assembled home. Customers then also have the choice between a three- or four-season space. And those choices are just for the outside structure.
Once you decide what kind of shelter is best for your needs, you have even more options to fully customize your space. From roofing options to flooring options to siding options and more, you'll have a lot of decisions to make! Siding options range from shiplap to log cabin, to shingle or shakes while doors and windows could be insulated or not. Other interior and cosmetic customizations will result in the exact style and look you want. Each home truly does feel unique and not like a prefabricated home you might get with other companies.
Jamaica Cottage Shop Shed Prices
With so many different options, there is definitely an option that will fit within your budget. Prices are clearly stated on their website for you to completely calculate the cost of your home or shed before buying. Not only is their pricing transparent, but they are also affordable. In fact, Jamaica Cottage Shop offers a lowest price guarantee and promises to beat competitor prices. Jamaica Cottage Shop also regularly has well-advertised sales, specials, and deals. Additionally, they ship nationwide and to most of Canada for free.
If you still find that your dream shelter does not quite match your budget, don't be discouraged. Jamaica Cottage Shop offers fast, convenient, and affordable financing. With four financing partners, coming up with a plan to buy your shelter is easy. The friendly sales staff at Jamaica Cottage Shop will walk you through every step of the process.
Great customer service
A business like Jamaica Cottage Shop is only as good as the individuals who helped to promote and run it. Their knowledgeable staff is dedicated to their trade and craftsmanship and are eager to share their expertise as well as their quality products with you. When you shop with Jamaica Cottage Shop, you will be working with real individuals with carpentry and contracting experience and know how, not some giant corporation.
The helpful support staff is committed to helping you find the solution you are looking for, not to sell you products you don't need or won't use. The folks at Jamaica Cottage Shop will not try to upsell more expensive options and features just to make a bigger profit. Instead, they will work within your budget to find the best solution and customizations that best suit your needs.
If you are local and able to visit their factory and display yards, you'll get to experience their top-notch customer service firsthand. Otherwise, sales associates are always ready and available to help answer any questions or concerns via phone or email.
A seamless customer experience from browsing through installation
Jamaica Cottage Shop is about more than just storage and shelter solutions, they strive to offer a seamless customer experience at every step of the process. From your initial search all the way through installation and assembly, Jamaica Cottage Shop will provide assistance, consultation and expertise when necessary.
You'll get the same unparalleled customer service and attention whether you are shopping via the website, through catalogs, or at their Vermont factory. Because the staff at Jamaica Cottage Shop is experienced in contracting and building, they won't just sell you materials and leave you to it. They will offer guidance and support throughout the entire process of building your shelter.
Jamaica Cottage Shop Website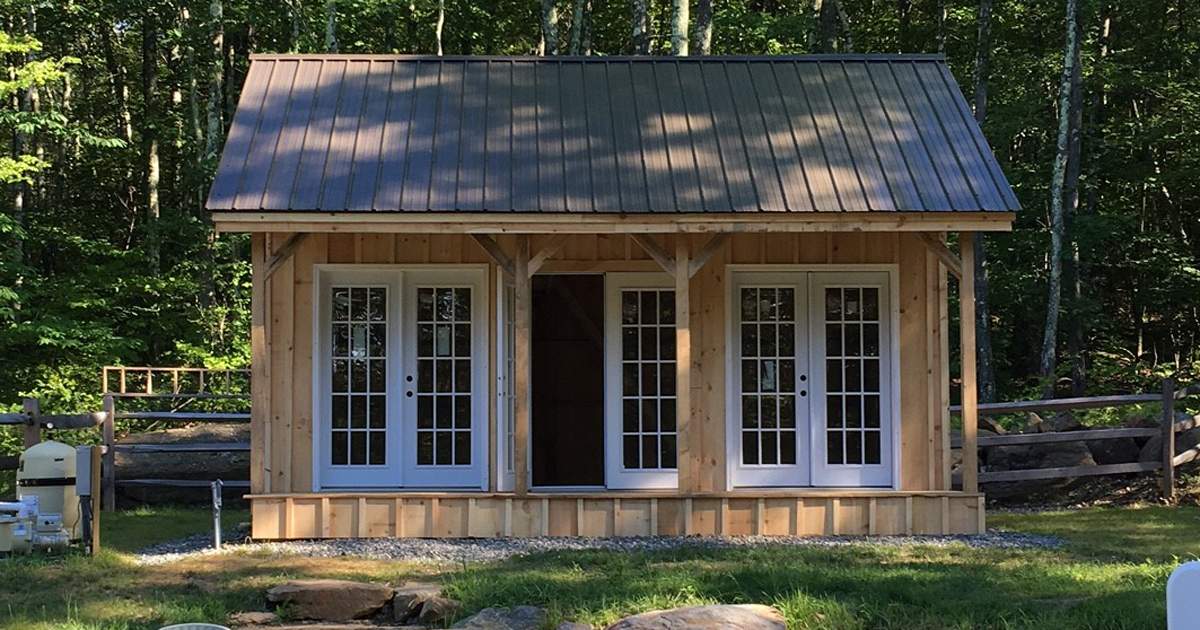 Even if you cannot visit the Jamaica Cottage Shop in person, they have a comprehensive and easy-to-use website with tons of pictures and information to help you understand each of their product lines, options, pricing and how to get help.
Purchasing a prefabricated shelter – regardless of how you plan to use it – can be an intimidating process. Understanding the differences between frames, kits and fully assembled homes can be confusing. The Jamaica Cottage Shop website acts as a helping hand through the process.
Being able to see all the different types of storage spaces and how they look in real yards is tremendously helpful. Their extensive FAQs will answer many of your questions and the explanation of each option including prices can help give you peace of mind when shopping virtually. Take advantage of all the resources they have accumulated so you end up with the exact space you need and a look you'll love.
Because tiny homes, storage sheds and garages have become quite popular, there are plenty of places where you could buy them. However, when you buy from an online mega-retailer like Amazon or a big box DIY store, you may be left with confusing instructions for assembly, poor quality materials, a look you simple don't love, or a space that does not work for you. It can then be difficult to find answers and solutions to help.
Shopping with Jamaica Cottage Shop can alleviate all of the hassle and headaches while giving you a much better product. You'll be impressed with their deep know-how, willing and friendly service, and top-quality products. Spend less time worried about finding, purchasing and setting up your new space and more time enjoying it with Jamaica Cottage Shop.